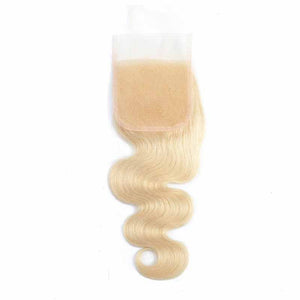 613 Raw 10a grade Rico tresses can last up to 2 years with proper care and maintenance.
Zero matting, shedding, or tangling. 
This lace is 1" wider and longer than the common 4x4 lace closure. This leaves more room for parting and customizing. Our lace closures are hand stitched on a transparent lace to match the texture of your bundle choice.